The Future
Extreme Affordability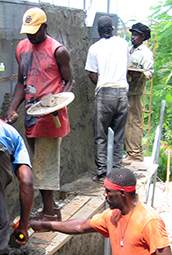 We are committed to creating extremely affordable disaster-resistant shelter, to fulfill housing needs in the US and the world. We believe the am-cor System holds the key to housing the world; it may sound like a tall order, but we believe our patented designs and continuing innovation will make high quality, low-cost housing a reality.






---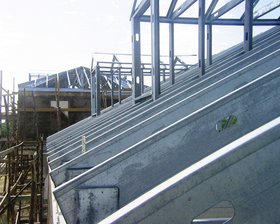 Energy Technology
We believe the am-cor System can help build the infrastructure and promote integration of renewable energy technology into our homes, offices, warehouses, and schools. Research & development and sustained improvements to the am-cor System will promote solutions to the worldwide realities of rapid population growth, resource scarcity, and climate change.
---
Human Health & Safety
Modern building construction & maintenance methods incorporate numerous carcinogens and poisonous substances, such as plastics, glues, sealers, pesticides, etc. Additional VOC's migrate from building materials into the atmosphere and interiors where people live and breathe. Pest & termite treatments and other preservation methods spread deadly chemicals in our homes, community buildings, and offices. Potential affects of this toxic mix include: increased autism in children, raised allergic reactions, endocrine & reproductive organ damage, genetic deterioration, and long term risk of cancer. The am-cor Unified Steel & Cement Construction System uses only mineral materials to create healthy building shells; am-cor materials are non-toxic, free from out-gassing, totally inert, and completely healthy, providing a safer, healthier, environment & future.
---